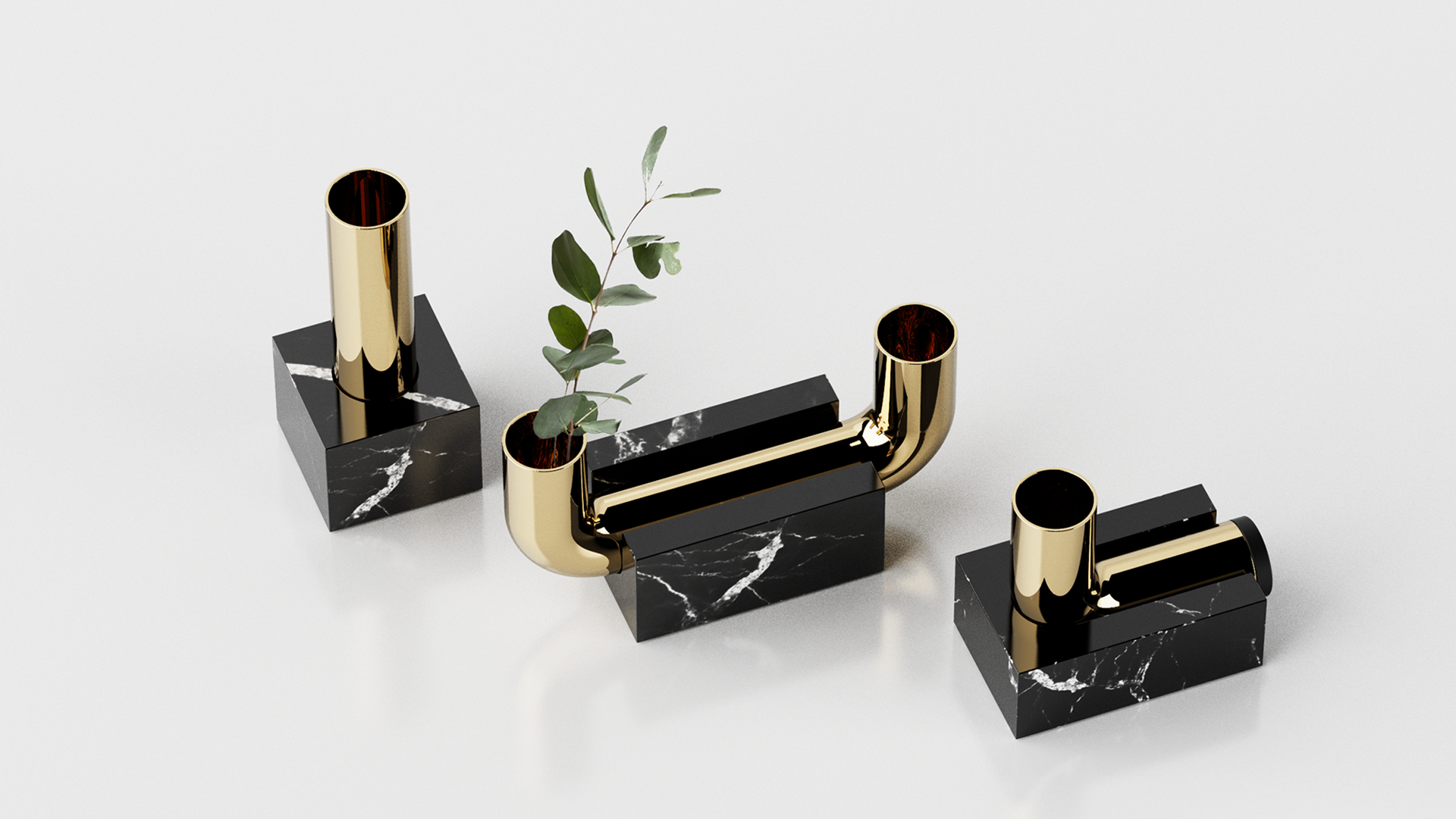 Unexpected
Flower vase collection / 2019
-​​​​​​​
UNEXPECTED is a Collection of vases featuring unexpected
combinations and shapes of materials. The pipe randomly
inserted in solid marble in several directions creates a simple
yet unique silhouette.
The seven vases that make up this collection can be placed in
different ways. Depending on the place you use and the
combination of flowers you put in, you can create
Why don't you give your room some unexpected fun with
these vases made up of simple sculptures?