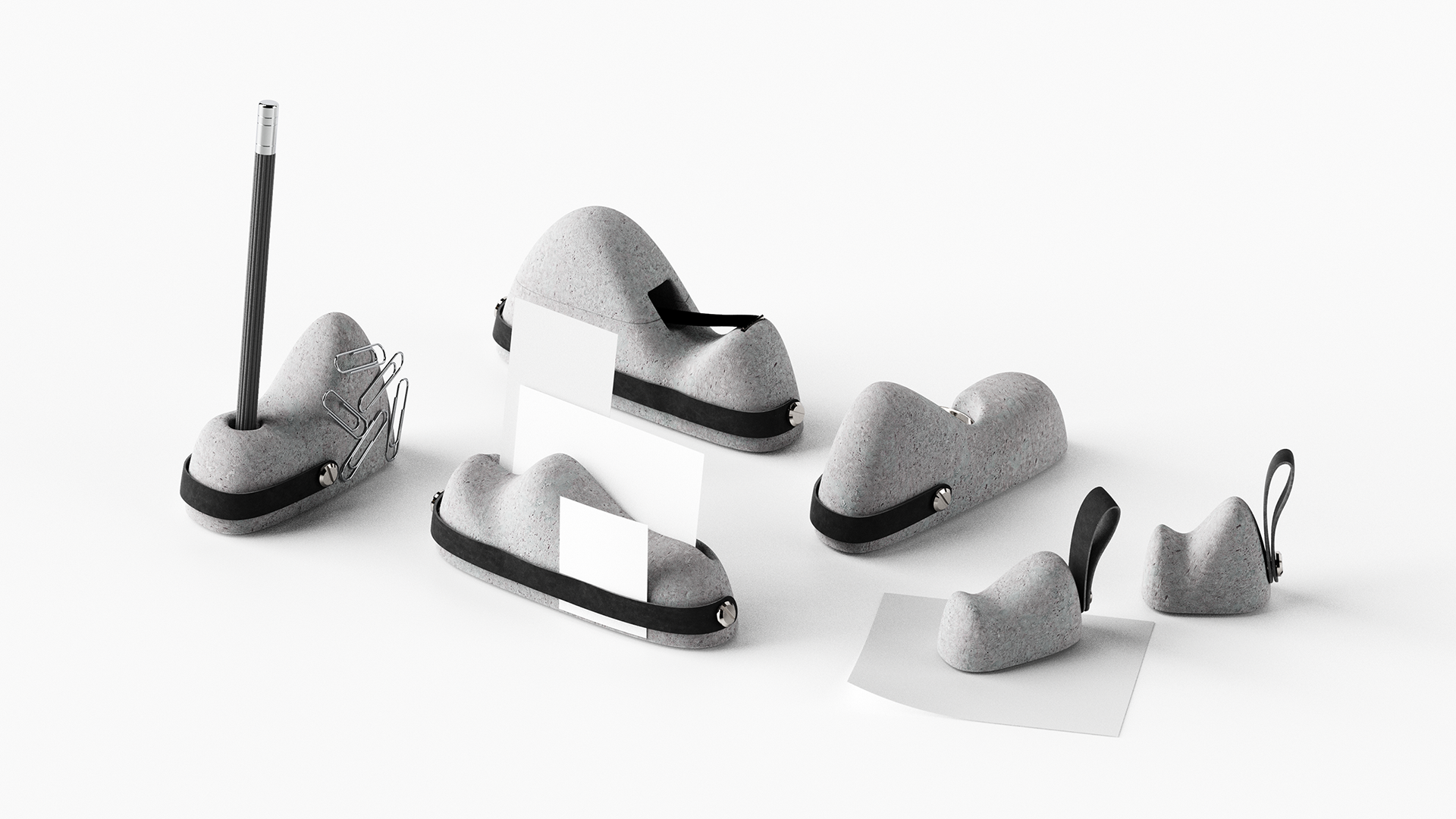 Island
Stationery collection / 2018
-
A desk stationary collection inspired by islands above the sea.
It features a variety of islands of desk items such as pen holders,
candle holders, tape dispensers, etc.
The islands disappear and appear submerged over time, and there
is a moment seems to one island looks like two islands. The motif
of this collection, "Oryukdo," is an island in Busan, South Korea,
and is named because it seems to five or six depending on which
it is viewed. I hope you can create a small ocean in your space
with an Irish collection that tells the story of these interesting islands.
Especially, 'ECO edition', which is introduced for the first time in this
collection, consists of products made of eco-friendly materials.
I will introduce new eco-friendly materials through various products.