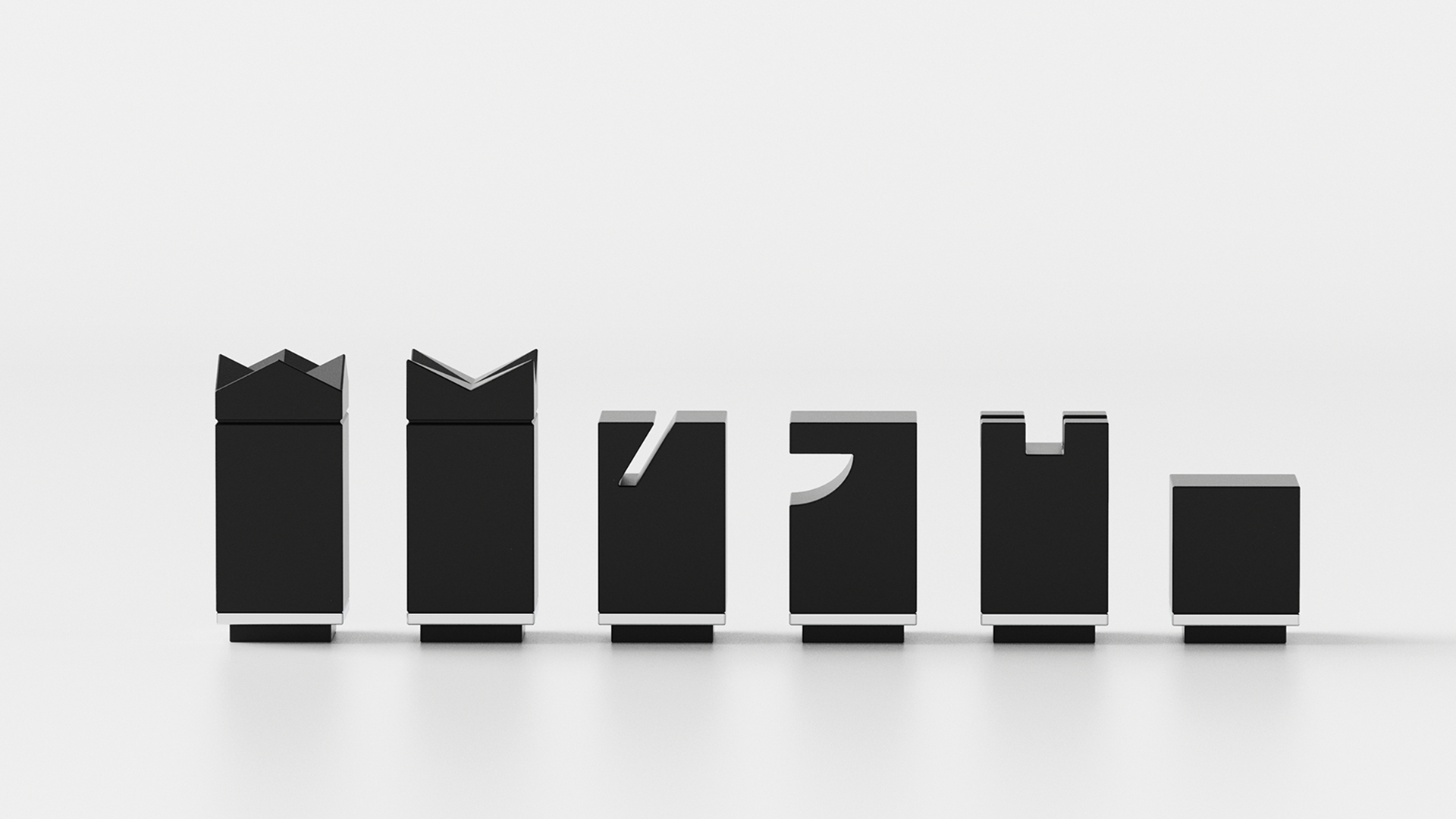 Chess
Chess collection / 2018
-​​​​​​​
A chess collection of geometric shapes, such as one sculpture.
Each chess horse's characteristics expressed in lines and surfaces.
This collection consist of simple but diverse editions
made of various materials.
Many designers design chairs that represent themselves. The chairs
made in that way contain the atmosphere and personality of each
designer. Chess is also designed in various forms compared to
other board games, perhaps because chess horses have strong
characteristics. So I wanted to design a chess game that can remind
Another fun part of chess is that when you put down and keep a chess
horse, it put a chess horse on the chess board like you play block.
This collection is made of different materials for each edition, so
I hope you can enjoy chess while feeling various textures.